In order to enjoy a perfect online mentoring session, we recommend you'll meet these technical requirements:
Decent internet connection
Web camera
Good microphone
Zoom client installed 
You may take the following online web test to make sure you're setup is decent
We use Zoom at 121BPM, Zoom allows us to easily and smoothly share screen and sound on two separate feeds
You may use your mic and the DAW sound together during your mentoring session. 
Please make sure to choose your microphone in the zoom panel
Zoom Installation orders:
Download Zoom here: 

ZOOM Client

 (choose the first option – Client) 
Install Zoom on your PC / MAC 
Verify your microphone and camera, Click on the zoom test sound option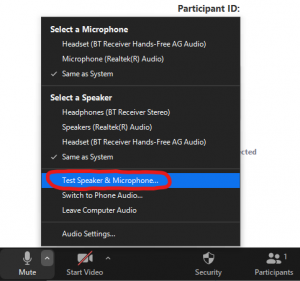 *** Note that Mac OSX often has a security feature that may ask you to approve the download. 
You can do this in the System Preferences -> Security of your OS. 
Pretty simple right? if you're experiencing any issues you may contact us directly via the latest email you received from us.
You will receive an email with the Zoom Meeting Link closer to your session stating time, make sure to check your mail box!
Please make sure to prepare correctly to your session
In case your session involves Production / Arrangement or any other technical subjects, is better to connect your DAW to Zoom sound output
However we don't focus in production and deep mixing techniques during our online sessions, you should send your Tracks, Songs and project files before you session
Please follow the videos below for proper setup